This is my first blog and just to let you viewers know this isnt your typical fashion trend blog.
Get ready for some eye blowing ideas that will inspire your brain.
so lets get down to bussiness.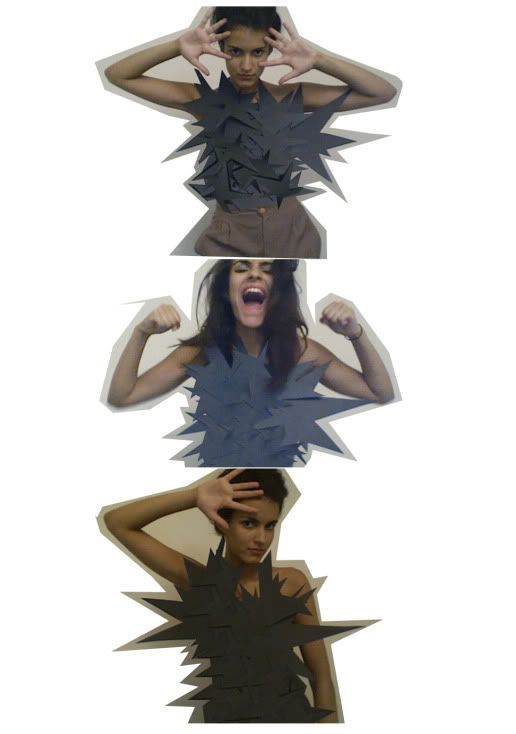 I made this top out of black construction paper.
Since my instructor wouldn't let me use it for a project i decided to make it into a top.
Karen O if your reading this call me let me stylize your costumes!
inspired by Edward Scissor hands.
stay sharp
DANA